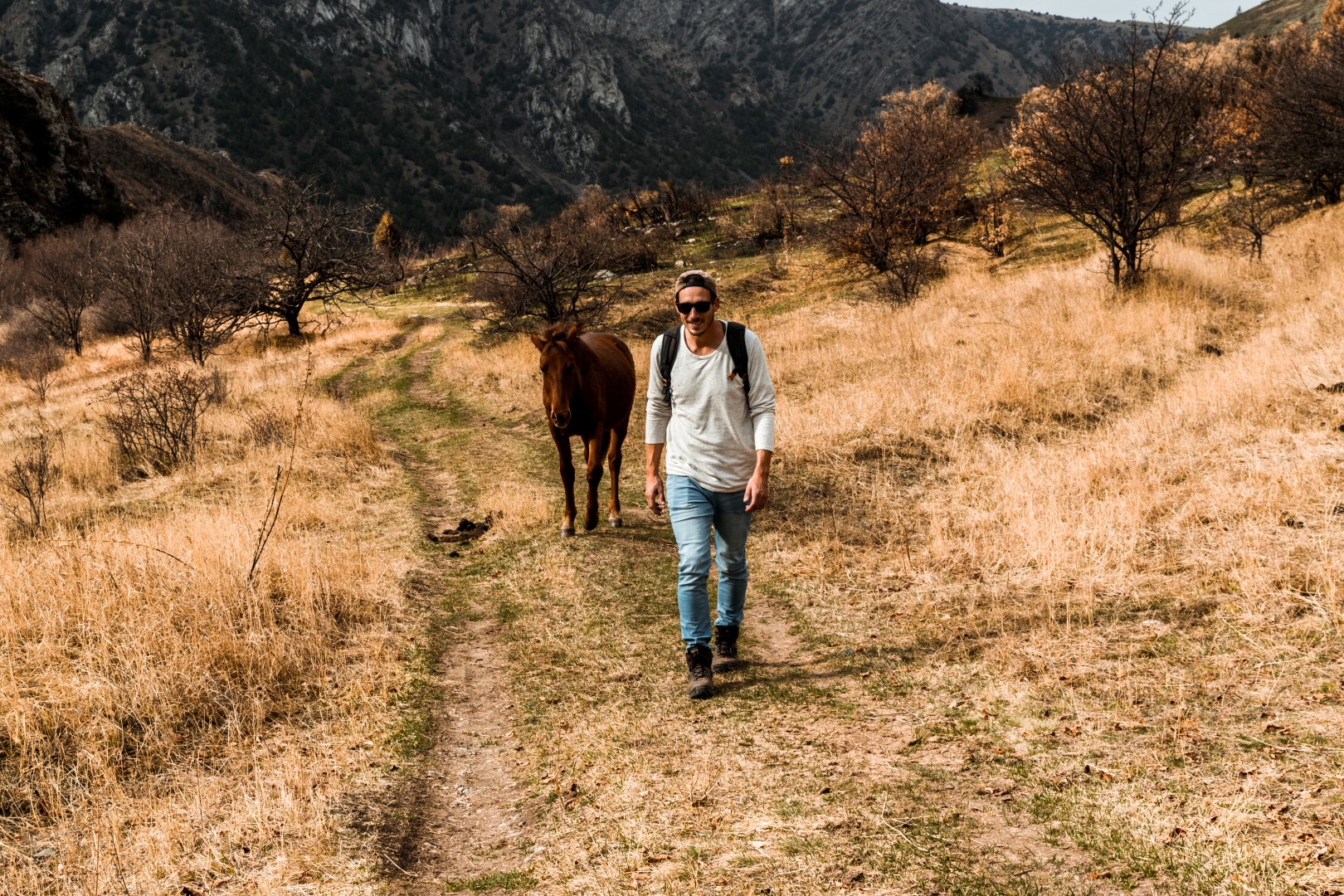 We'll start the day with an easy hike from about an hour in the Moon Valley. After lunch we'll do some hiking near the Big Almaty lake and from their our driver brings us to the Cosmo Station. From the Cosmo Station to the Big Almaty peak it's about 1,5 hour of trekking. This is the hardest part of the day, but when we're at the Big Almaty Peak you'll be treated with some amazing panorama views over the lake and you'll see that this hard climb was all worth the
effort.
1 Day hiking tour
Pick up time: 07:30 AM
Drop off time: 18:00 PM
Note: drop off time will vary on how much time we spend at each sight.
Program
● Moon valley hiking
● Lunch at Alpine Rose Hotel
● Big Almaty Lake hiking
● Cosmo Space Station
● Big Almaty Peak trekking
Price per tour, based on a group of 4 persons: $260,-
This price includes pick up and drop off, an English speaking guide, drinking water, entree fees
to the park, full lunch, coffee to go, snacks and a reliable driver with his car. It does not include
hiking equipment.
Note: Make sure to bring your original passport! Keep in mind that we'll go up to an altitude of 3800 meters and that you have to be
physically prepared for some trekking on high altitudes. Experience with trekking is a must.