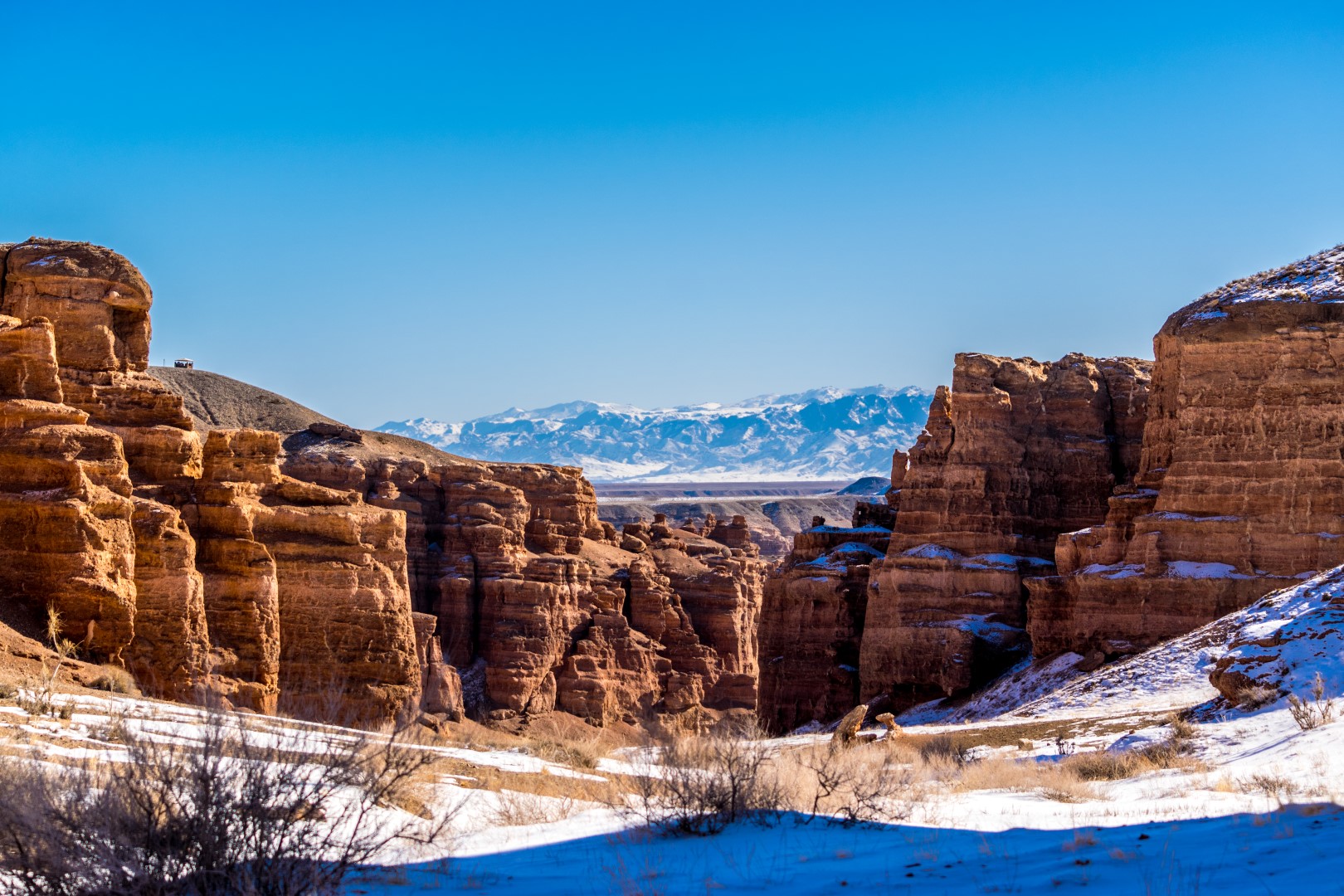 Charyn Canyon (Sharyn in Kazakh) is located on the territory of the Charyn National Park and is composed of sedimentary rocks. Charyn Canyon is a miracle of the nature of Kazakhstan, one of the pearls of our country. This majestic canyon extends for a distance of 154 kilometers, and on its bottom flows one of the largest rivers of the Almaty region. For more than 12 million years wind, water and sand sculpted Charyn's red sandstone to form the wonderful shapes and shades that vary from deep orange to light brown. The extremely steep rock faces of the Charyn canyon reach a depth of 300 meters and leaves all their visitors speechless.
1 Day tour
Pick up time: 07:00 AM
Drop off time: 17:00 pm
Note: drop off time will vary on how much time we spend at the each sight.
Program:
● Charyn Canyon
● Valley of the Castles
● Eco village excursion
● View point
● "Baiseit" Local village and green market
● Lunch
Price per tour, based on a group of 4 persons: $330,-.
This price includes an English speaking guide, drinking water, fees to the park, a reliable driver
with his car and a hot meal. It does not include additional activities.
Note: make sure to bring your original passport! Also wear comfortable shoes for walking and
bring sun protection like sunscreen, long sleeve shirt, hat and sunglasses.