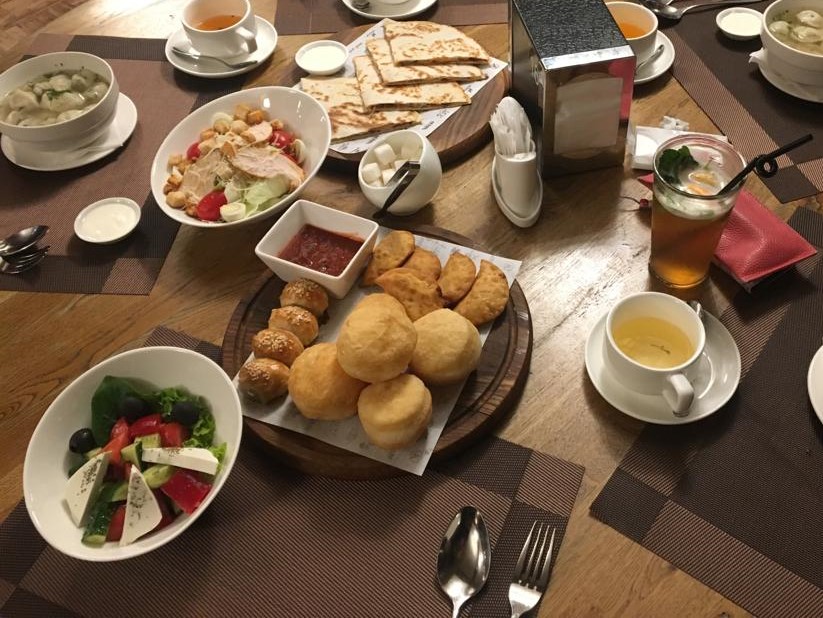 Have you ever played with the idea of learning about local food traditions during a cooking class? Don't look any further! If you're in Almaty and want to learn more about Kazakh dishes and how to prepare them, my amazing and exciting cooking class is what you're looking for. In about seven hours you'll learn about all kind of traditional food, it's a great way to get to know our country in a different way. During this day we'll cook six different local dishes, enjoy some delicious wine and at the end you'll recieve a real certificate.
1 Day cooking class
Start: 10:00 AM
End: 17:00 PM
Note: the end time will vary on how much time we need for each dish.
Dishes we cook:
Lagman Guvry and Lagman Suyru, thick handmade noodles with beef and vegetables.
Baursak doughnuts, Kazakh style.
Onion bread, homemade Kazakh bread with onions inside.
Manpar, flavoured spicy soup.
Lazdzhan, our special hot pepper sauce.
Delicious local cake to eat while drinking coffee or tea.
Price per person: $120,-
This price includes an English speaking guide and all food and drinks necessary for this cooking class. It does not include transfer. It's possible to book transfer for the additional costs of $40,- (based on a group of 4 persons).